Acorn BMS, one of Sage's Strategic Partners, has been awarded the "Sage 200cloud Partner of the Year" which has elevated them to the coveted "Overall Partner of the Year" for the first time in their history.
The Sage 200cloud Partner of the Year and Overall awards, presented by Sage Ireland, for achieving most new business growth of Sage 200cloud across the Partner Channel in Ireland. Sage 200cloud is the market leading business management solution for managing accounts, customers and business intelligence in one solution.
With offices in Kilrea and Dublin, the Acorn team celebrated a successful year having secured several new key contracts to implement and support Sage 200cloud to some of the leading companies across multiple sectors in Ireland.
The Tullyglass House Hotel in Ballymena were one such company who invested in Sage 200cloud to help streamline their existing business and provide a platform to support their ambitious expansion plans.
Northern Ireland's local electricity provider, Budget Energy, required a system which was scalable for their growing organisation, providing real-time information to support key management decisions.
Leading construction company, Edgewater Contracts & Specialist Joinery, invested in Sage 200cloud to help automate their processes, streamlining operations and reducing manual administration.
Another company who is reaping the benefits of their investment in Sage 200cloud is Cycling Ireland, the national governing body for cycling in Ireland. With over 26,000 members and a complex organisational structure of Departments and Divisions, activities range from managing a high-performance Olympic team through to a local cycle race. Having reached the limits of their Sage 50 software, Cycling Ireland required a system to give tighter financial control around accounts and budgeting.
Frank Keenan, CFO at Cycling Ireland acknowledges the expertise of Acorn BMS in delivering the project "From the initial meetings with the Acorn team, they listened to what we needed, presented their vision of the solution to us and through their consultative approach with the implementation, guided us and held our hands through the project to a successful conclusion".
Macrete, one of Northern Ireland's largest precast concrete manufacturers, are another advocate of the Sage 200cloud business management software. Fresh from supplying the concrete structures for the new Tottenham Hotspur stadium, Macrete has transformed their internal systems to provide a 360-degree view of the business through the use of Sage 200cloud with some of Acorn's own manufacturing modules from their "Inspired" range.
Steven Anderson, IT Manager at Macrete said: "Sage 200cloud has enabled us to gain complete visibility over our operations allowing us to massively streamline our processes and increase our productivity".
Sage is a global market leader for technology that helps small and medium businesses perform at their best.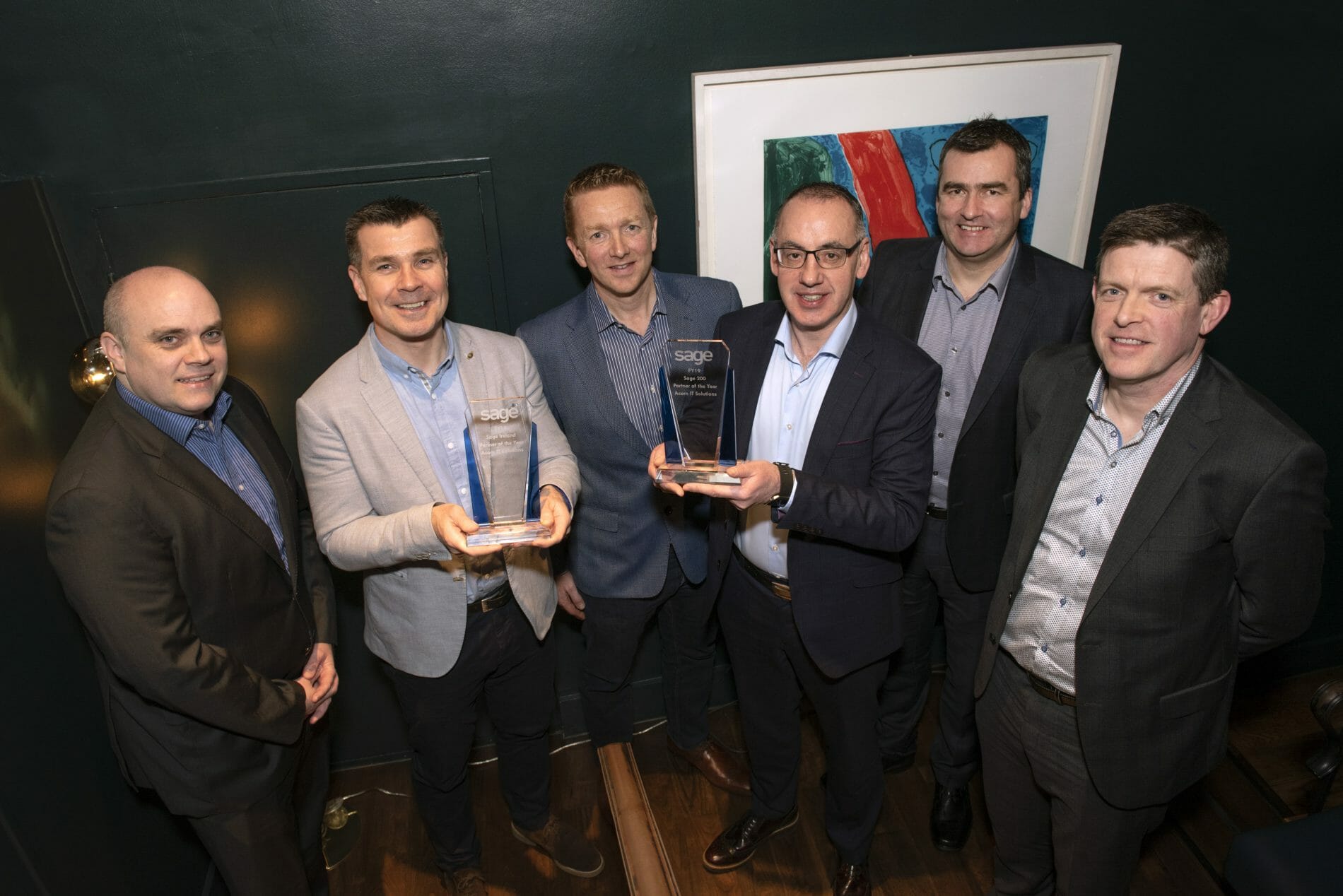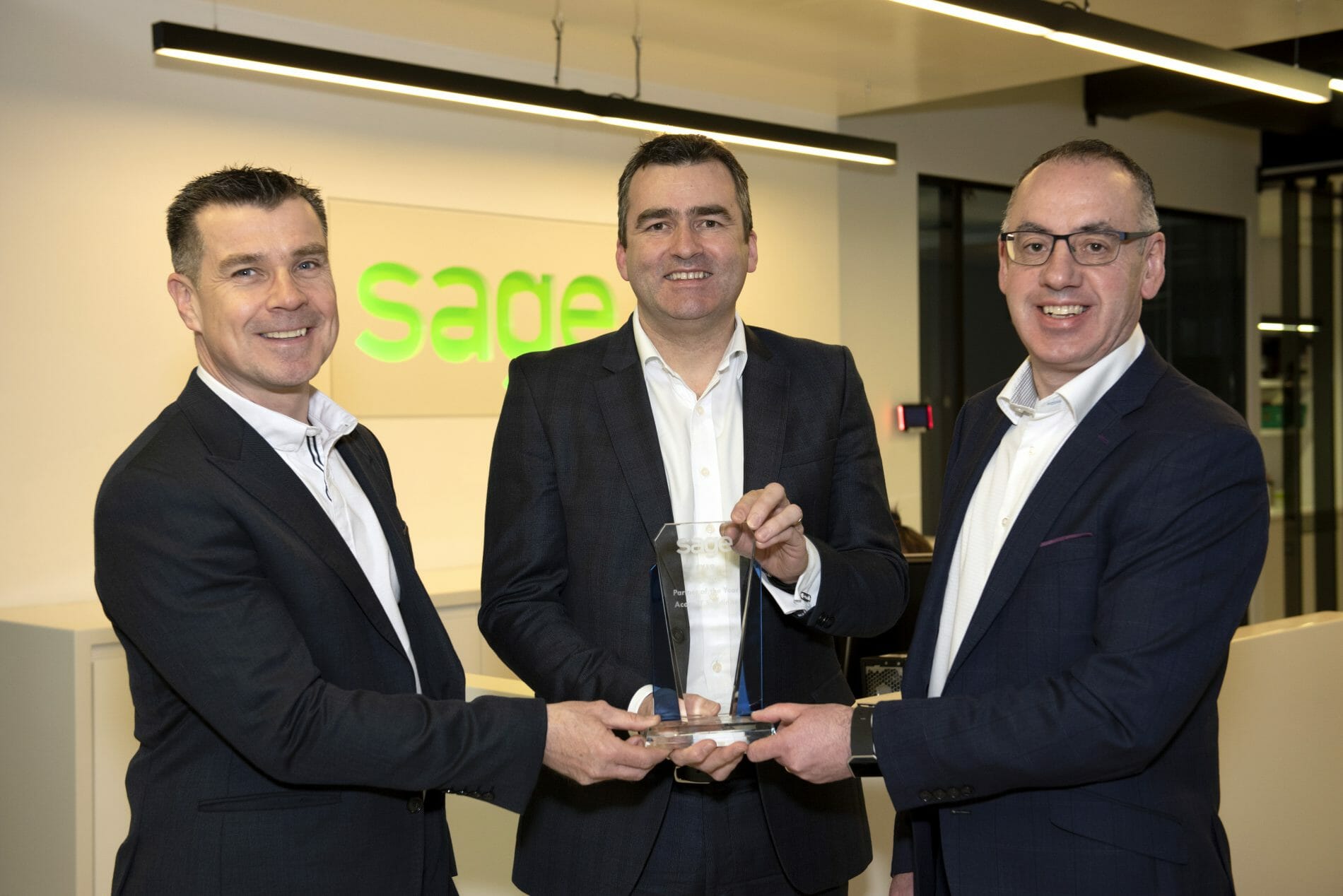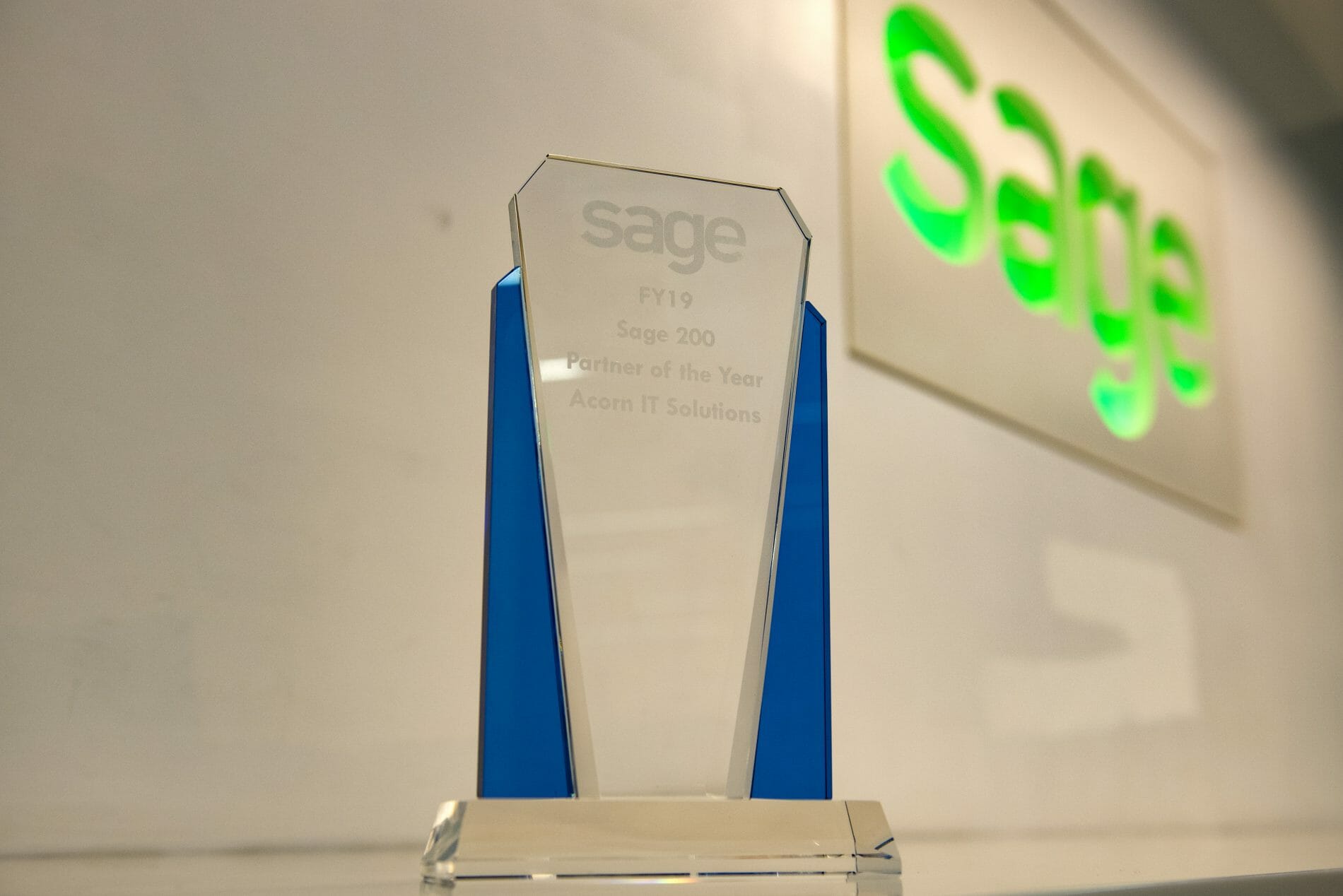 Dominic McMullan, Director at Acorn BMS remarked on the achievement:
"We are delighted to have won both the Sage 200cloud Partner of the Year and the Overall Partner of the Year Awards for 2019, for the first time in our history. These awards are a real testament to the entire Acorn team for their knowledge and professionalism and highlights a proven track record of success in implementing and supporting business management software to the SME market in Ireland. This comes at an exciting stage in the growth of Acorn BMS and we are currently recruiting for a Software Developer".
Sage Ireland's Senior Sales Manager, Oisin Geraghty, commented:
"Acorn BMS are a valued Sage Partner who continue to deliver outstanding results. The awards are a real showcase of the expertise and hard work that they consistently demonstrate. I am delighted to present Acorn BMS with these accolades in recognition of their performance in FY19 and look forward to an exciting future".